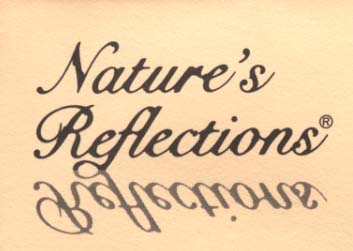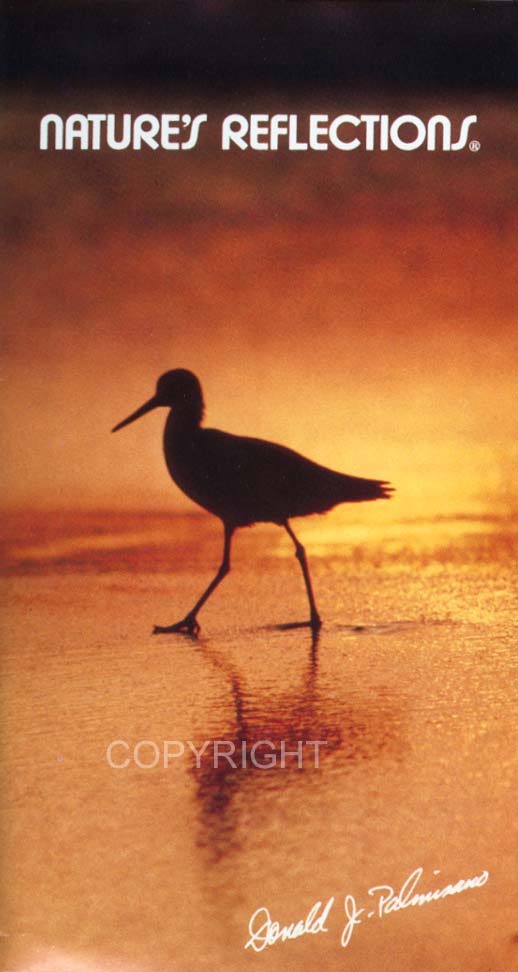 Shore bird: Copyright 1984 Donald J. Palmisano
Sample Image Gallery
Nature's Reflections® is a registered trademark at the United States Patent and Trademark Office. It also is registered with the Secretary of State in Louisiana. This trademark is owned by Nature's Reflections, LTD., a Louisiana corporation.
Nature's Reflections® represents Dr. Palmisano's nature photography work. Palmisano's copyrighted photographs sell under the Nature's Reflections® trademark.
Excerpt from Nature's Reflections® brochure:
"His works have been recognized in juried art competitions, featured on the covers of photography and medical publications and seen in shows in New Orleans and Lafayette. His photographs grace the walls of numerous homes and offices, as well as hospitals and are often purchased for their serenity as well as their unique beauty.
One of Palmisano's goals in his art is "…to capture the fleeting beauty of flowers for all to enjoy in a moment of solitude….The aging clock possible stops for each moment we delight in the flower's beauty. Certainly stress, the accelerator of aging, ceases momentarily. " (From Solitude and Beauty" ©1976 Donald J. Palmisano) "
Nature's Reflections® photographs will be available for sale soon from this web site. Additional information in the meanwhile can be obtained by writing to info@naturesreflectionslimited.com